5 Things to Do in Austin, TX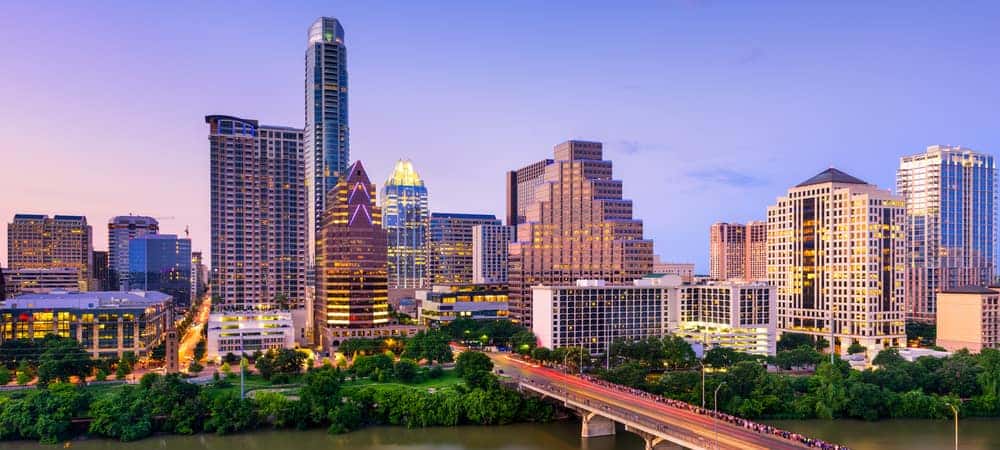 Known for its thriving music scene and amazing grub, there are plenty of reasons visitors flock to spend time in ATX. Next time you are planning a visit, check out our list of things to do in Austin, TX.
Get Batty
Arguably the most popular and unusual attraction in Austin happens as the sun goes down over Lady Bird Lake. Standing on the Congress Bridge visitors can see approximately 1.5 million bats emerge and take to the sky to forage for food. For nine months of the year, the largest urban bat population on record blankets the sky nightly in a natural display like non-other. View the bats for free from the bridge or take a bat watching cruise to get close to the action.
Hope Outdoor Gallery
Austin has an eclectic mix of outdoor murals that have become Instagrams staples, but the Hope Outdoor Gallery provides a new experience for Austin residents and visitors. The only paint park of its kind in the USA, this unique gallery provides street artists, muralists, art classes and community groups a space to display large scale pieces. Run by the non-profit Hope Events, this outdoor gallery has recently moved to a new location near Carson Creek Ranch.
Barton Springs Pool
Considered the crown jewel of Austin, the Barton Springs Pool is fed from underground springs and measures a massive three-acres in size. Open year round, the water remains steadily in the 68 to 70-degree range.
Keep Austin Weird
The heart of the "Keep Austin Weird" movement lives on South Congress Avenue with an assortment of unique shops and some excellent people watching. Spend the day browsing the stores, grab a bite, and enjoy some music in one of the most diverse Austin neighborhoods.
Hike Mount Bonnell
Immerse yourself in the natural beauty of Austin with a hike up the trails of Mount Bonnell. After a relatively easy hike, visitors will find a gorgeous view of both Austin and the river awaits at the top.
Enjoy the Best of Austin with CertifiedPreowned.com
CertifiedPreowned.com is here to be your go-to guide for your stay in Austin. If you need help finding a good hotel or have other questions about our city, feel free to contact us today!
More Around Austin
Known for its thriving music scene and amazing grub, there are plenty of reasons visitors flock to spend time in ATX. Next time you are planning a visit, check out our list of things to do in Austin, TX. Contact Us Get Batty Arguably the most popular and unusual attraction in Austin happens as the…

Every city has a soundtrack, but few can claim as vibrant a local scene as Austin, TX! Whether you're living nearby in Dallas or out in Houston, our city has something for everyone, and we're not just talking about cars! The concerts in Austin, TX are legendary, and our reputation as a one-of-a-kind music destination…

Whether you're setting up for a personal staycation, having a night out with some live music, or want somewhere nice to put friends or in-laws up for the weekend, there are plenty of hotels in Austin, TX to choose from. CertifiedPreowned.com is here to highlight some favorites for a memorable stay. Contact Us Where to…